Welcome!
New Hope for Eastern Oregon Animals was incorporated in 2010 as a charitable non-profit organization to benefit animals in Eastern Oregon.
*******
CURRENTLY ACCEPTING DONATIONS FOR THIS YEAR'S ANNUAL RUMMAGE SALE. DONATE YOUR TAX-DEDUCTIBLE GENTLY USED ITEMS. ALL PROCEEDS GO TO NEW HOPE FOR EASTERN OREGON ANIMALS!
PLEASE CALL 541-403-2710 TO ARRANGE DROP OFF OR PICK UP.
ANNUAL RUMMAGE SALE: MAY 17, 2014 from 8am-4pm.
At Leo Brookshier Center 3325 K St. in Baker City
KARL - AVAILABLE FOR ADOPTION!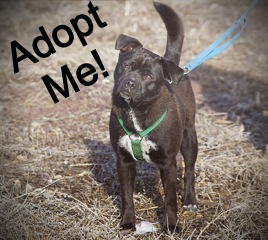 Karl is a year old, pug border collie mix.
He is sweet as can be, well-mannered and affectionate.
If you would like to meet Karl,
contact us and he will steal your heart!
Karl is ready for his forever home (4/2014)
************************************
Please click on the yellow 'donate' button on the side bar to make a donation.
Thank YOU for making a difference!
Check out all the amazing animals waiting for forever homes! You can click on the link below, or click "Adoptable Dogs" on our website.
New Hope For Eastern Oregon Animals -
P.O. BOX 146 Baker City, OR 97814 - (541) 403-2710